"I would definitely recommend the ICSC internship to other students. It was one of the most important experiences I have had in my life…I became a more confident person regarding my professional abilities, which will reflect in the future in my employability prospectus. As well, I learned to navigate through different cultural scenarios, which has broadened my sense of understanding of the nuances between countries."

-Geminis Danae Peguero Bueno, PhD Arts and Culture, Circular de Morelia, Mexico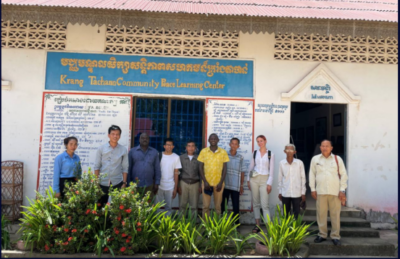 We are excited to continue our internship program for 2023 in partnership with Newcastle University (NU).
This will build on the successful internship program that ran in 2022, in which seven in-person and eight virtual internships took place at Sites of Conscience in Africa, Asia, Europe, and North America. These internships were highly successful: student participants developed important work experience and new insights, and hosts benefitted from the students' expertise and contributions. A selection of testimonials can be found here.
Applications are due on October 26, 2022 and are submitted through this online form.
The information sessions (both are the same) are scheduled for Tuesday, October 11.
9:30-10:30 GMT
To join: https://newcastleuniversity.zoom.us/j/81771078090
17:00-18:00 GMT
To join: https://newcastleuniversity.zoom.us/j/84954995834
To check your timezone: https://www.worldtimebuddy.com/