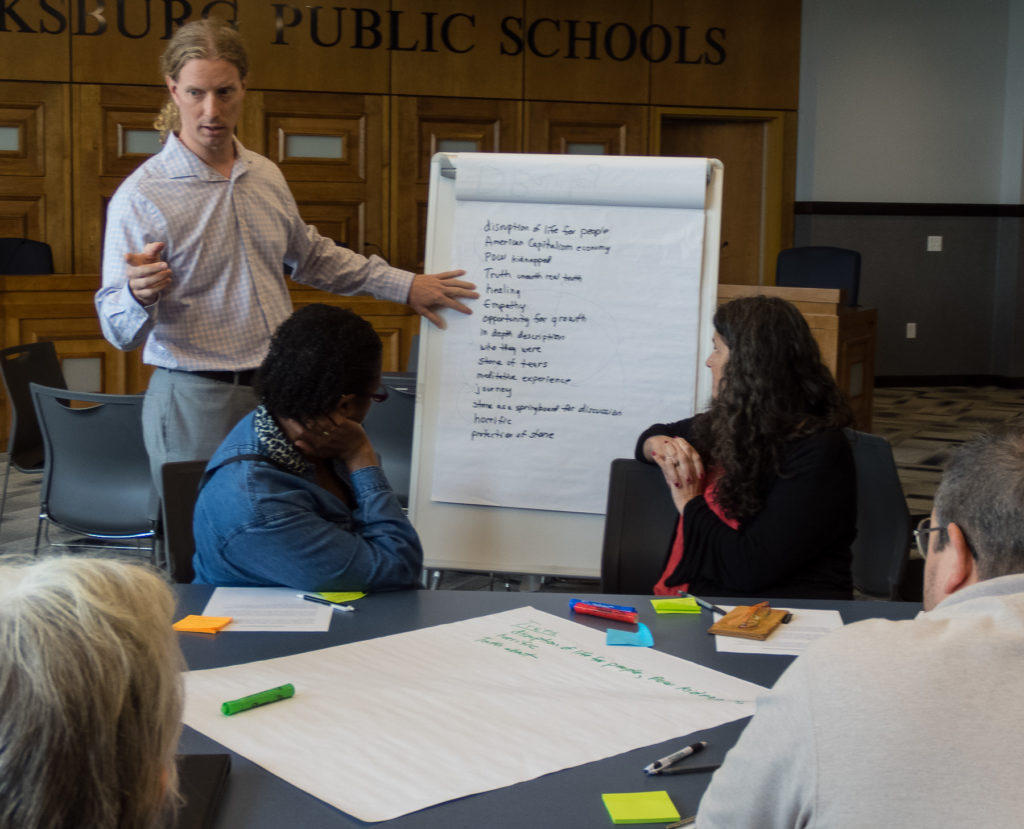 We continue training and advising during the COVID-19 pandemic

.

Engaging the public in contentious conversations is not easy, but it is often necessary. For over twenty years, the International Coalition of Sites of Conscience has helped museums, historic sites and other public spaces become dynamic centers for community engagement through personalized training solutions grounded in the work of thought leaders, educators and human rights advocates around the world.

Supported by the time-tested methodologies of over 300 members, our interactive trainings guide your team from insight to implementation, and are designed to suit the unique experience and opportunities at your institution. The trainings below are offered to members of the Coalition as well as non-members. Members receive a discount and can gain further access to related toolkits and best practices through our Resource Center. To view a list of organizations trained, click here. To view our training brochure, click here.
Applying decades of facilitation experience, our trainers equip your team with the tools to navigate difficult or contested histories – challenging visitor preconceptions, fostering dialogue and sparking civic action that enables the past to galvanize the future.
Jumpstart Your Creativity
Creativity is important to all fields, not just the arts. In Creative Practice workshops, we assist cultural organizations in deepening their understanding of how creativity can be used to better engage communities and staff. Participants gain practical knowledge as well as concrete tools to put creativity to work.
We work with your organization's team throughout the development and design process to craft audience-centered exhibitions that spark the onsite exchange and reflection necessary to foster lasting social change locally and globally.
We use a holistic approach in developing dynamic, achievable and measurable strategic plans – supporting collaboration across teams and encouraging individual agency and accountability at all levels – in order to lay the foundation for lasting organizational change.
Community-Based Memorialization
Using our singular, proven methodology, we bring together diverse groups and stakeholders to catalyze collective decision-making processes. We then assist individual communities in contextualizing their contentious histories and creating effective ways of using that past to create more just and humane futures.
We help organizations and individuals plan and conduct change-making at all levels of organizations, from boards to public programming.