Marked annually on March 8, International Women's Day is one of the most important days of the year to celebrate women's achievements that otherwise would go unnoticed. That is why, the International Coalition of Sites of Conscience launched (Extra)Ordinary Women, a global campaign to shine light on ordinary women whose work within their communities is extraordinary, and yet, not widely visible or lauded.
Kdei Karuna, Sites of Conscience member in Cambodia, joined the Coalition for this campaign and interviewed Meas Phally, an (extra)ordinary woman from their community.
Khmer Rouge Regime Survivor, Gender Rights Activist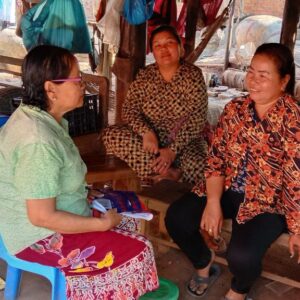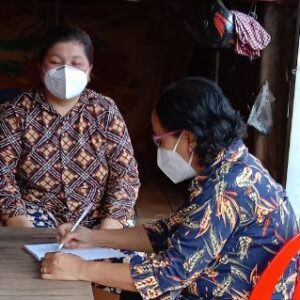 My name is MEAS Phally, I am 69 years old, and I am part of Case 002 about forced marriage during the Khmer Rouge era. I am one of the tens of thousands of women forced to marry during the Khmer Rouge regime (1975 – 1979). I was forced to get married twice. The first time was in 1978. Unfortunately, the Khmer Rouge killed my first husband because he tried to escape the regime. I felt lonely. I was a widow and an orphan because the Khmer Rouge killed my 11 family members. Later, a few months before the fall of the Pol Pot regime, local elders arranged my second marriage to a widower with five children.
I did not know how having too many children would affect my health when I was young. I had five children with him, so there were ten children in total (one of the five children of my husband died), so 9 children are left. Later, my second husband died.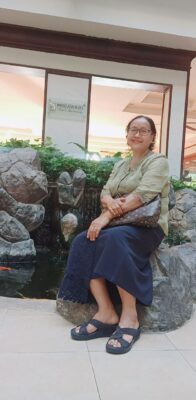 Currently, my physical health condition is not good. There are many diseases due to having many children. While my mental state is reluctant to speak, feeling scared and shocked by the life experienced during the Khmer Rouge regime. But my life changed when I started receiving training courses from Kdei Karuna, which encouraged me a lot. Kdei Karuna never left me. I'm getting better and want to see women who have experienced sexual and gender-based violence (SGBV) have a peaceful mind like me. So, I've reached out to other women in my community, victims of sexual violence during the Khmer Rouge era, like me, and I'm encouraging them to seek counseling, providing them health care support, and advising them to exercise as much as possible as well as discussing rights to reparation. In addition, I've shared my personal life experiences from the Khmer Rouge regime with the younger generation.
In contributing to the promotion of gender equality, the work I have done and am most proud of is to continue reaching out to other groups of women in my community who have been victims of sexual violence during the Khmer Rouge era. Especially I took part in an oral history collection of individual victims who suffered during the Khmer Rouge regime and documented our histories for our children, so they get to know about it.