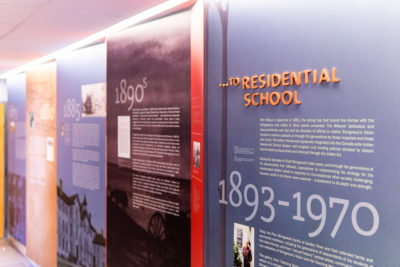 Uniquely located on the site of the former Shingwauk Residential School in Sault Ste. Marie, Canada, the Shingwauk Residential Schools Center (SRSC) at Algoma University is a grassroots community heritage organization. They are dedicated to making the story of Indian residential schools, and the story of the Shingwauk and Wawanosh schools and their survivors, more accessible.
The SRSC provides educational programming in the form of guided tours, talks, and exhibitions to
over 20,000 visitors a year. This outreach program is a direct manifestation of the desire to share residential school history from the survivor perspective, helping both Indigenous and non-Indigenous audiences learn about the history of residential schools in an effort to create opportunities for all visitors to engage in healing.
Shingwauk Residential Schools Centre
150 Queen St. East
Sault Ste. Marie
ON
P6A 2G4
Canada