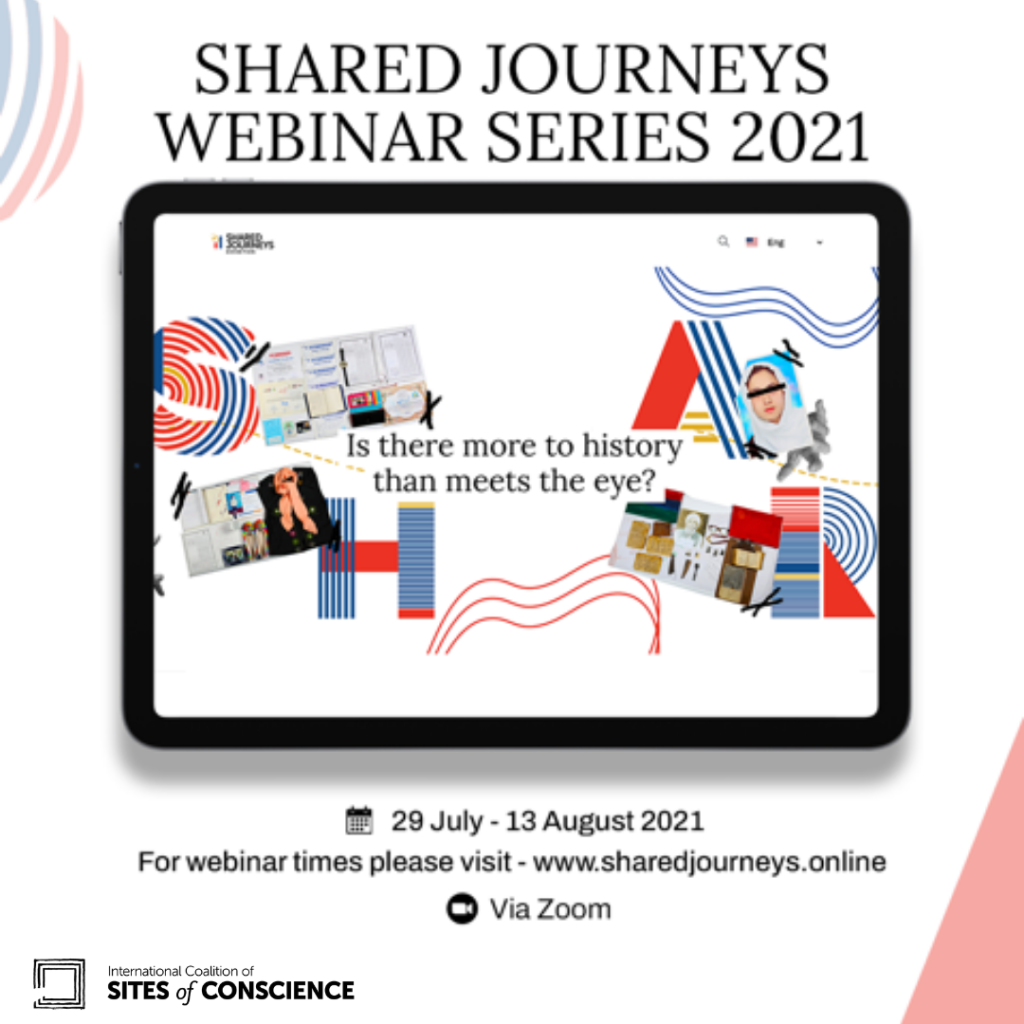 Ensuring that all histories – especially the most marginalized – are preserved and shared is a priority for Sites of Conscience around the globe. To support this, in partnership with our Asian and Pacific Sites of Conscience Network, we are pleased to launch "Shared Journeys," a virtual exhibit that showcases the hidden, lost, or sidelined histories of the Asian region. The project is a collaboration between 12 Sites of Conscience in the region and is curated by Radhika Hettiarachchi.
To visit the exhibit, please click here. 
To view the exhibit's brochure, please click here.
As part of this launch, we are also hosting a Shared Journeys Webinar Series to highlight individual contexts while also shining a light on regional perspectives through history and advocacy. The sessions are listed below. Any questions can be directed to coalition@sitesofconscience.org.