"Women play a role in the peace process and governance. We must uplift women in our
communities from a customary and traditional perspective."
-Amanya Joseph, ROWL, Uganda
Overview
September 14-16, 2021
To view highlights from the workshop, click here.
For the agenda in English, click here.
To view a webinar showcasing the Community Engagement Grants, click here.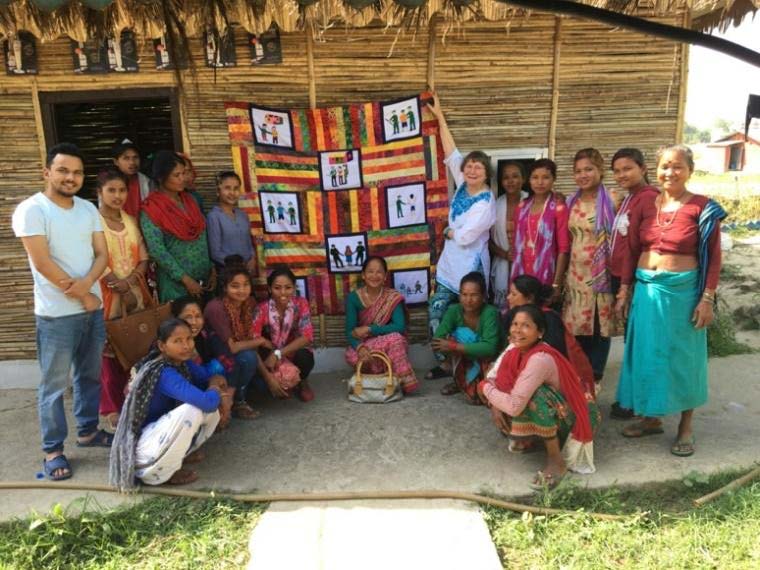 From industrialized cities to rural indigenous settlements, women and girls, lesbian, gay, bisexual, transgender and intersex (LGBTI) people are subjected to a panoply of discriminatory practices and human rights abuses due to their gender, gender identity, gender expression, and/or sexual orientation. According to Amnesty International, 76 countries criminalize sexual acts between adults of the same sex, and in 10 countries the death penalty is the maximum sentence for sexual acts between same sex adults.
When it comes to gender-based discrimination and violence, there are laws, customs and beliefs in all regions of the world that deny women and girls their rights. Gender stereotypes and norms are responsible for much of the violence, exclusion and lack of opportunities that women and girls suffer around the world. UN Women reports that globally, an estimated 736 million women—almost one in three—have been subjected to intimate partner violence, non-partner sexual violence, or both at least once in their life (30 per cent of women aged 15 and older). This figure does not include sexual harassment.
Furthermore, the global COVID pandemic has had a disproportionate impact on women, girls and the LGBTI community leaving them particularly vulnerable to violations, abuse and economic inequality. In addition to higher levels of domestic violence during lockdowns, across the world autoritharian regimes and conservative political parties have tried to reinforce their power by justifying discrimination in the name of morality, religion or ideology leading to increasing social stigma, moral opprobrium, bias, discrimination and violence towards women, girls and LGBTI people.
From September 14-16, 2021, the International Coalition of Sites of Conscience (ICSC) hosted "Challenging Bias Against Women, Girls and the LGBTI Community." The workshop brought together Sites of Conscience and community members from across the world to build allyship and develop joint-strategies to counter the systemic discrimination, ill-treatment and violence that women, girls and LGBTI people suffer today.
To that end, the workshop offered a combination of global Sites of Conscience panels and case studies, trainings, and community-led sessions aimed at challenging the discriminatory laws and practices that oppress women, girls and LGBTI communities today. Sessions drew attention to the multiplicity of factors and/or root causes of the violence and discrimination against people due to their gender, gender identity and sexual orientation with the end goal of developing effective projects and advocacy campaigns that promote tolerance, respect and equal rights for all.
Community Engagement Grants:
Virtual Advocacy In Support of Women, Girls and the LGBTI Community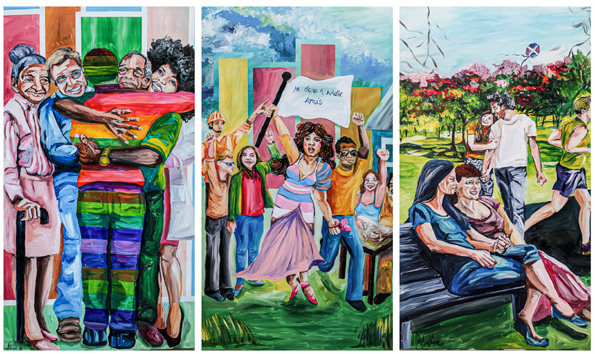 Building on discussions held, lessons learned, and skills gained from the "Challenging Bias Against Women, Girls and the LGBTI Community" global workshop, eight selected Sites of Conscience developed a social media or digital advocacy campaign to highlight commonly held biases about women or the LGBTI community in their context.
Supported by the Coalition, these community engagement grants – collectively entitled "Virtual Advocacy In Support of Women, Girls and the LGBTI Community" – equipped selected members with the funds and practical skills to launch low-cost, high-impact local advocacy campaigns that shine a light on discrimination, increase understanding and foster new levels of social cohesion for these groups. Advocacy campaigns could include mediums such as social media, WhatsApp, radio, and television to reach a designated audience, including youth, community leaders and/or local residents.
To check out the campaigns developed by awardees, click here.
---